SAVE THE DATE: 74th Annual Congressional Correspondents' Dinner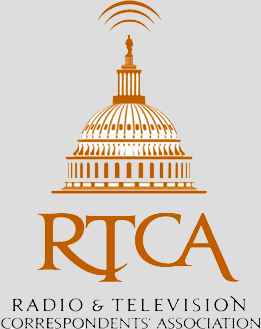 The Radio & Television Correspondents' Association is thrilled to announce the 74th Annual Congressional Correspondents' Dinner will occur at The Anthem in Washington, DC on the evening of Wednesday, November 14, 2018.
This year, with a new location at Washington's newest live music venue located at the District Wharf, we are looking forward to honoring our distinguished colleagues and celebrating an extraordinary year in Congressional broadcast news coverage. We are again partnering with Washington's leading event production and design firm, Dufour & Co, to ensure the dinner is a night to remember.
Additional information about ticket sales, the program and sponsorship will be released soon. For questions, please contact RTCADinner@dufourandco.com or call 202-873-1570.
I look forward to seeing you on November 14th!
Sincerely,
Craig Caplan
2018 RTCA Dinner Chair
C-SPAN Capitol Hill Producer
Radio & Television Correspondents' Association
202-873-1570 | RTCADinner@dufourandco.com